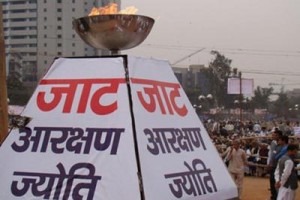 If we will look at the Indian History & Freedom Struggle movement Jats have important role to play in the context of reservation in government jobs. Even look at the Indian Army, Delhi Police, Delhi Transport Corporation (DTC) etc. a despite of small % of population overall, jat represent our forces including police in huge numbers. Look at the Olympians who represent India, a good % of them are Jats. Our Country have every reason to be Proud of JAT Community, but we never look our friends with inferiority complex.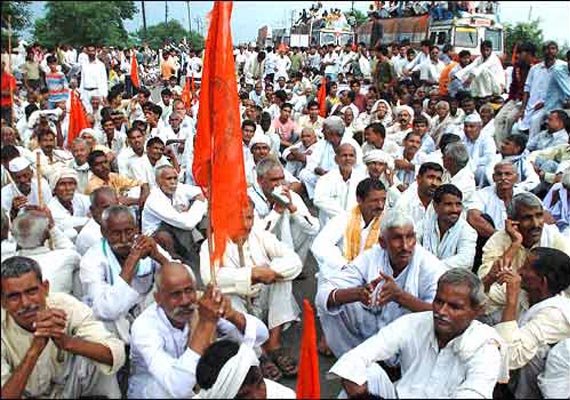 Jats we see driving Pajero and bullet are the people you will ever see from this community as you live in Delhi, Gurgaon, Faridabad, Rohtak etc.
because these areas urbanized in last few years, Jats living in these areas sold their land to become filthy rich and now they make sure everyone on face of this earth knows how many cars, bikes, guns they have! Jat community is not all perfect and it suffers from many problem these days and main reason is lack of education. Things have changed, and they dont understand this, that is why they lack far behind in education.
Why do

JATS need reservation? or 
On what basis Jats in Haryana, India want reservation?
We  all know that from the origin till mid 90's they used to work as farmer and also they are responsible for propogation or sucessessive production of the grains and vegetable. Hence they need reservation to protect their daily livelihood. And for the record reservation must be applicable for only those who really need ir and it is applicable for all backward castes.
They don't.
They are just jealous of SC/ST people availing benefits of reservation(their thought, not mine). At no point of time in Indian history they were mistreated/oppressed by upper class Hindus.
They were never super rich but were super poor neither.

There were few princely Jat ruled states during British colonization.

Traditionally they were farmers in fertile region of northern Indian.

British declared them as a martial race and were heavily recruited in British India army.Even in post independent Indian Army, Jats have significant presence.
The varna status of the Jats improved over time, with the Jats starting in theuntouchable/chandala varna during the eighth century, changing to shudra status by the 11th century, and with some Jats striving for zamindar status after the Jat rebellion of the 17th century. Even if they were considered Shudra long time ago, their status changed for good. For all intent and purpose Hindu Jat are hybrid of Vaishyas and Kshatriya .
Why did the Supreme Court cancelled Jat reservation in Central Government jobs?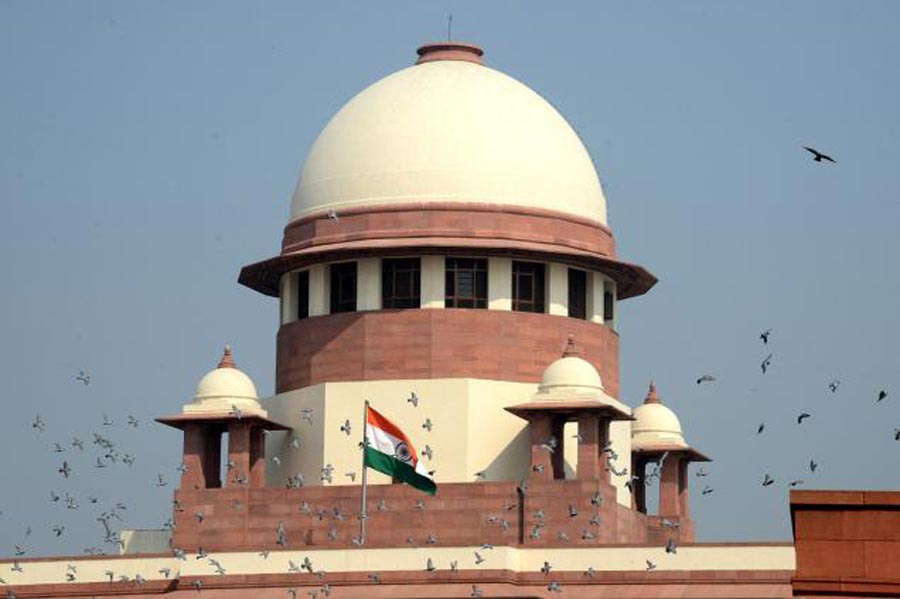 In short :- Govt. to NCBC(national commission for backward caste) – make an report for jat reservation. NCBC did its job and said- there is no need to include them in central list (except rajasthan). Govt. said – we want votes do anything to include jats in OBC. NCBC did its job again and said no need. So now a day (feb.2016) there is a lot of confusion among jat Community but as of now only jats in rajasthan (except bharatpur and dholpur) has the reservation. On march 2015, After the court's judgment 27 Jat MPs, cutting across party lines, led by Union Rural Development Minister Chaudhury Birender Singh, met Union Finance Minister Arun Jaitley with the plea that the government challenge the order in a review petition, or the community itself might have to take on that task. Given that the judgment will affect the politically significant Jats in Haryana, Bihar, Gujarat, Himachal Pradesh, MP, Delhi, and Bharatpur and Dholpur districts of Rajasthan, UP & Uttarakhand, the Modi government will have to consider the plea of these MPs very carefully.
Causes?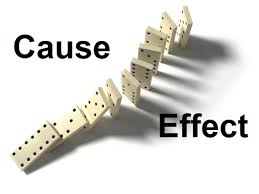 1) Political reasons: An unpopular and imposed leadership on top of state government which has proved to be highly incompetent in handling the crisis. Even their appeal for peace was as mechanical as a crank-shaft.
2) Economic reasons: Dying green revolution and fragmentation of land has made agriculture unviable which was mainstay of jat community. Govt. jobs were already rare and have further decreased due current state govt. policy of lean govt. machinary.
3) Social reasons: Ghettoization of communities in cities. Different communities have failed to intermingle with each other. Separation of living spaces increases distrust and antagonism.

4)Demographic reasons: Rising no. of young population. Rohtak is(was) an educational hub. But it is just producing an army of educated unemployed. No prospect of job in public or private sector was already frustrating the youth. Worst sex- ratio of Haryana means no marital prospect for unemployed. This built up frustration was released in the form of demand for reservation. A hopeless person can be very dangerous. He can't be threatened or intimidated for he has nothing to lose. And this hopeless youth has been at forefront in this agitation, not fearing police, CRPF or even army.
5) Administrative reasons: Inability of administration to analyse the situation in time and take corrective steps.
What will be its impact?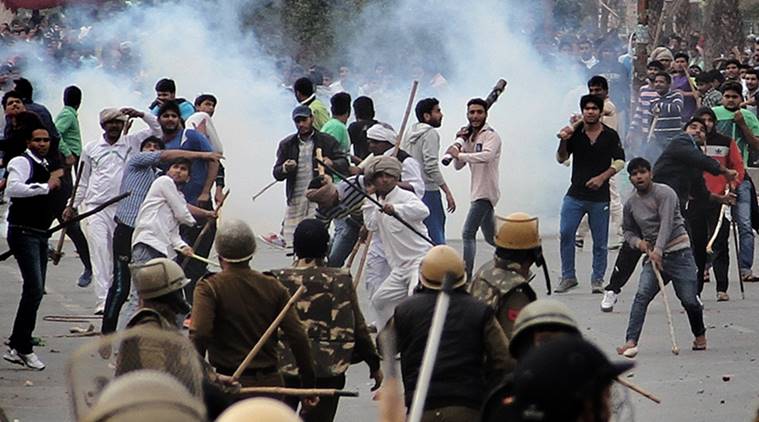 Apprehending law and order trouble during Jat agitation, additional police force has been sent to sites where the protesters had blocked highways and were squatting on rail tracks.The agitating Jats had also blocked many roads leading to Delhi, with protesters squatting and even placing truck/bus tyres, tree branches and other articles on the roads. All India Jat Aarakshan Sangharsh Samiti (AIJASS) headed by Yashpal Malik decided to start its agitation from February 17 instead of February 21 to demand reservation to the Jats. A decision to this effect was taken at a state-level meeting of Samiti held at village Mayyar in Hisar under the chairmanship of Mohinder Singh Poonia on 23.feb.2016.
SOLUTION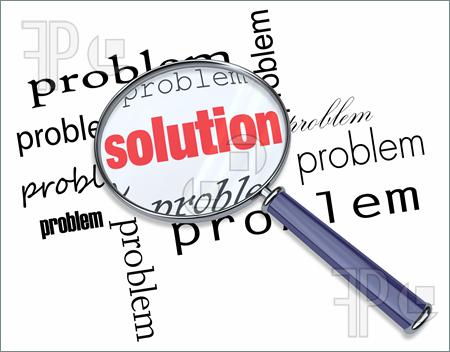 The  reservation system needs to be revamped and new system shoud be based on economic factors rather than on which caste one is born into. But we all know that's not gonna happen thanks to CASTE POLITICS  & VOTE BANK. So all we (GENERAL Category people) can hope is that they get this "Quota"  under the "OBC" without the  Government of India extending the existing OBC% of 27% and reducing the General Category % of 50%. In Short, In short, Reservation should be based on economic condition.
What I think is that government should apply Section 144 immediately. These people have cut the water supply of Delhi. No mercy should be shown. However, shoot at sight is not a practical solution. It will incite the mob further. What police should do is immediate arrest of anyone protesting. However, trains should not be stopped. A warning should be announced earlier that the train won't stop for anyone. If they don't leave the tracks, the train should overrun them. Jats are well off. They don't need reservation. If the government bends in front of them, other communities will ask for reservation too and the real beneficiaries would be left out.
Why Narender Modi never spoken on JAT RESERVATION CASE?,Why Modi never spoken on Dadri lynching case?, Why Modi never spoken on Intolerance case?, Why Modi never spoken on Beef Ban?, Why Modi never spoken on JNU case?
He is Prime Minister of India and I didn't give him vote to speak. I elect him to act. And what will happen if he had given a pre-written speech on Jat Agitation? Do they stop demanding for reservation? No, absolutely not. It will give only importance to them. He is like a king of nation this time and kings never expected to give attention to every matter; they have other important works also. But above are not general issue. Is government too weak to surrender to their demands just because of vehement protests? First the matter to be tackle by state authorities then centre and Rajnath Singh is Home Minister who had continuous watch on the matter. Are Jats of Haryana getting funded by Pakistan for their protest against the government? I think, No absolutely no connection with Pakistan but our internal deep rooted rot is responsible.
How can (or should) the govt. control this utter non sense? Do you think shoot at sight is a good solution? And considering that the govt wouldn't take much action anyway as these groups contribute as a major vote bank, what can we civilians do about such shameful situation????