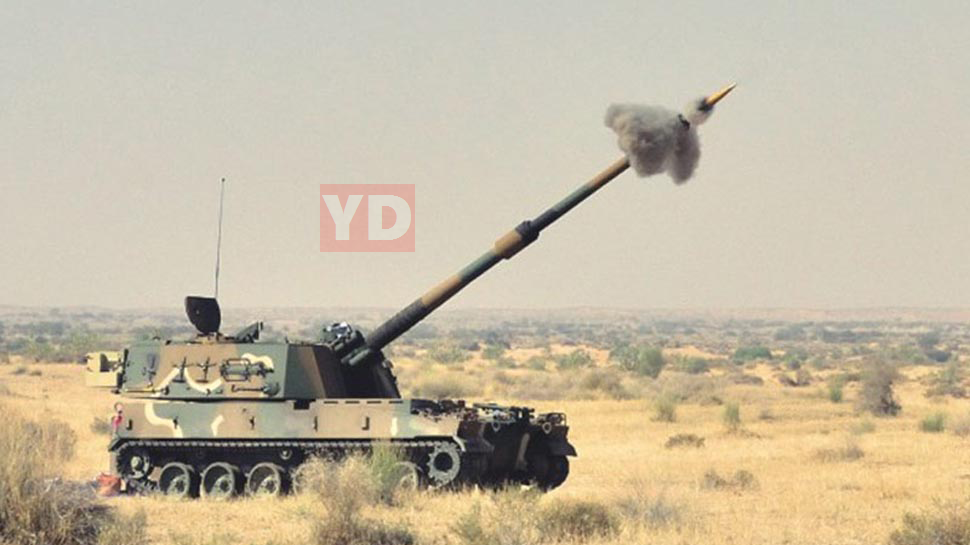 Defence Minister Nirmala Sitharaman and Army Chief Bipin Rawat, at Devlali Field Firing Ranges in Maharashtra today. The artillery gun systems include the M777 American Ultra Light Howitzers, K9 Vajra, and a 'Composite Gun Tractor' for towing some existing guns in service.
Indian Army inducted new artillery guns and equipment today, including K9 Vajra and M777 howitzers, at Deolali artillery centre in Nashik district of Maharashtra. The induction ceremony took place in the presence of Defence Minister Nirmala Sitharaman and Army chief General Bipin Rawat.
[breaking_news_ticker id="1″ t_length="35″ bnt_cat="98″ post_type="post" title="Defence News" show_posts="5″ tbgcolor="222222″ bgcolor="333333″ bnt_speed="500″ bnt_direction="up" bnt_interval="3000″ border_width="0″ border_color="222222″ border_style="solid" border_radius="0″ show_date="show" date_color="b23737″ controls_btn_bg="dd3333″ bnt_buttons="on"]
Besides, M777 American Ultra Light Howitzers and the K-9 Vajra, the third gun system inducted is the 'Composite Gun Towing Vehicle' for towing some of the existing guns in service with the country, while K-9 Vajra is a self-propelled artillery gun.
#WATCH Nasik: The M777 Ultra Light Howitzer which was inducted in the Army recently,in action. Defence Minister Nirmala Sitharaman and Army Chief General Bipin Rawat were also present on the occasion pic.twitter.com/2eZgP28QHb

— ANI (@ANI) November 9, 2018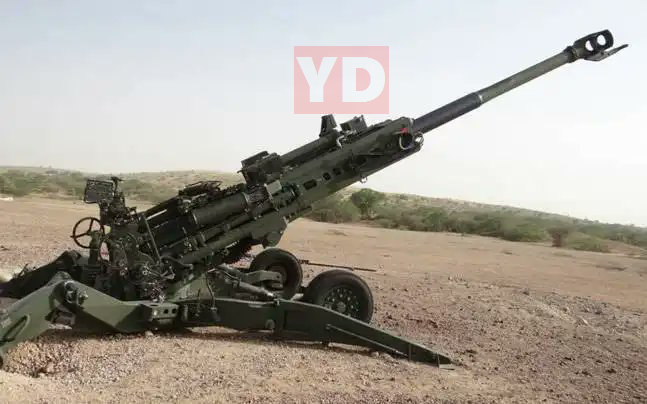 The induction ceremony here comes ahead of establishing the first regiment- each comprising of about 18 guns- of the M777s and the Vajra by around mid-next year. For procuring 145 M777s, India in November 2016 had entered into a contract with the United States under the Foreign Military Sales programme for 5,070 crore rupees.
The M777s, which have been used in operations in Iraq and Afghanistan, can be easily transported to high altitude areas by helicopters. "The M777 brings a new level of capability to the artillery unit by offering rapid deployment and extreme accuracy. It can operate in areas that are difficult to access and is also very easy to maintain."