Note :- I am not a Modi Bhakt, but I do feel Modi is creating a true sense of optimism in the minds of the countrymen.
Modi Economic Report card since March 2014 to March 2016 At Delhi School of economics (University of Delhi) Some economists told me that Modi administration needs more time for its policies to bear fruit. Most of the major indicators also Suggest me that India's economy is in better shape now than it was before PM took Office. In the fiscal year ended March 31, India's GDP rose 7.6%, helping it overtake China as the fastest-growing big economy in the world.
India's macroeconomic prospects have definitely improved relative to the period just before PM Modi took office, said Chua Han Teng, Asia analyst at BMI Research.
For the year ended
March 31, 2014
Subject
For the year ended
March 21, 2016
6.60%
GDP Growth
7.60%
9.64%
Average Consumer Inflation
4.91%
-9.40%

Rupee's moves against $
-5.70%
18.70%
Sensex Index Performance
-9.40%
-6.00%
Car Sales Growth
7.20%
-0.10%
Industrial production Growth
2.40%
4.00%
Export Growth
-15.91%
4.20%
Foreign exchange reserve Growth
5.40%
10.25%
Home Loan Rate**
9.55%
4.40%
Fiscal deficit as % of GDP
3.90%
$24.3 Billion
FDI
$40.0 Billion
$4.4 Billion
Government company stake sales
$3.8 Billion
Government Projection Numbers for march 2014 Vs March 2016
Copyright© 2016 TRILOK SINGH

Original Source:- Government of India; Federal Budgets; Reserve Bank of India.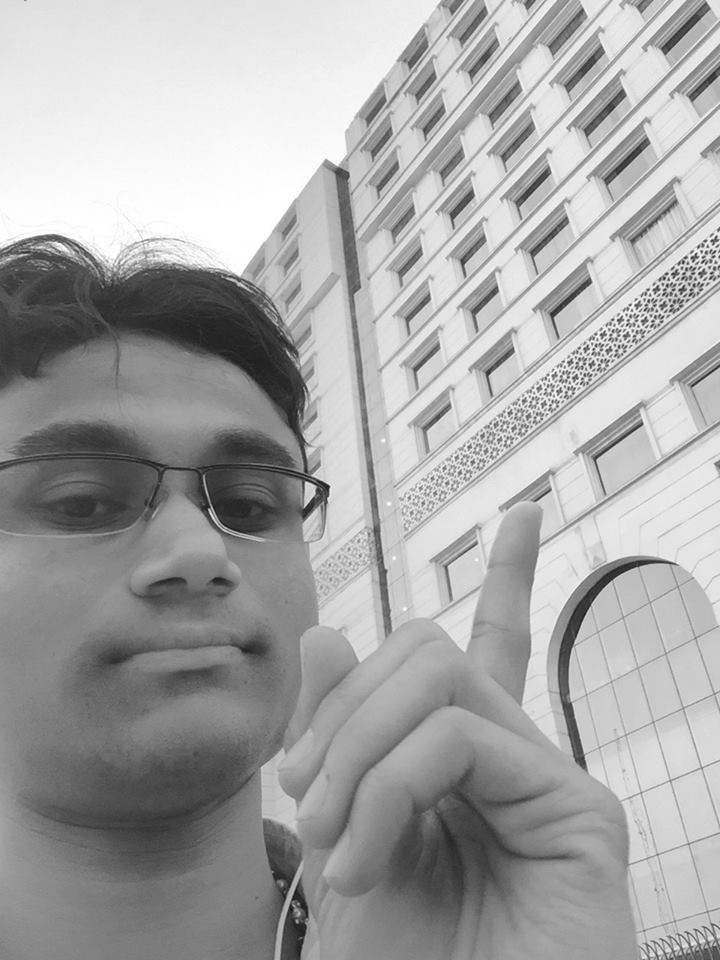 Now a day Mr. Modi would become New Delhi's or World's most business-friendly, eco-friendly PM ever, Now India's economy has been doing better: Better relative to other countries and much better compared with the country before PM and his party took over in New Delhi.
With the Source of "Wall Street Journal" Trilok Singh try to a look at 12 key indicators shows that Asia's third-largest economy is now on much better footing than it was under the last government led by the Congress party and headed by M.Singh.
In the fiscal year ended March 31, India's gross domestic product rose 7.6%, helping it overtake China as the fastest-growing big economy in the world. That's up from 6.6% in the last full fiscal year Congress was in power. Inflation is almost half ofwhat it was at a couple of years ago. India's budget deficit has shrunk to 3.9% of GDP from 4.4%. FDI and foreign exchange reserves have reached new peaks.
India's stock market, exports and the money raised through the sale of stakes in state-controlled companies were all better during Prime Minister Singh's last year but otherwise India seemed to experience some sort of Modi momentum. Mr. Modi's government has relaxed foreign-investment rules in more than a dozen sectors including insurance, pensions and railways, cut red tape and pushed through legislative proposals to simplify bankruptcy procedures and strengthen intellectual property rights. It has also fast-tracked road building, railway and highways expansion. It has had some big legislative failures including the inability to get lawmakers' approval for the crucial Goods and Services Tax as well as a new law to streamline the process of acquiring land for important projects. India's macroeconomic prospects have definitely improved relative to the period just before Prime Minister Narendra Modi took office, said Chua Han Teng, Asia analyst at BMI Research.
Of the 08 indicators picked by Trilok Singh on Quora Discussions (Abhi Bhatia Co-Founder @Inductd.com) and 12 indicators picked by The Wall Street Journal, as many as eight did better during the last fiscal year compared with the year before Mr. Modi came to power.
Modi's Report Card Analysis on Ground level :
On one side of the spectrum there are Modi Bhakts who automatically think using Euclid's Common notions (if a=b & b=c hence c=a) they are desh bhakt's too. And then on the other side of the spectrum are those who loathe Modi, whom the former extremists call Congress supporter, aaptard, Pappu ka chamcha, Kejri ka chamcha, anti-Hindu, terrorist, Pakistani, Italian, etc. To both those highly disillusioned people of the two extremes, I would like to draw some sort of balance by showing them if Modi is doing well or not based on the following 8 key indicators:-
1.GDP Growth: One of the primary indicators used to gauge the health of a country's economy. Bigger the number, better the economy.
Before Modi: 6.6%
After Modi: 7.6% (Win)
2.Consumer Inflation: Defined as an increase in the overall price level. A consumer facing inflation that occurs at the rate of 10% per year will able to buy 10% less goods at the end of the year if his or her income stays the same. Smaller the number, happier the consumers
Before Modi: 9.46%
After Modi (or I should say Raghuram Rajan): 4.91% (Win)
3.Rupee against dollar: Appreciation of Rupee against dollar brings down the cost of all imports like crude oil, gold etc and is a sign towards its economic prosperity and augmentation (even though it has some adverse impacts on the exports)
Before Modi: -9.4%
After Modi: -5.7% (Appreciated i.e. Win), one of the reasons why fuel prices are down.
4.Sensex Performance: Healthy Sensex can create a sense of confidence about the direction of the economy. As prices continue to rise, more investors come into the market, which builds on the momentum. Falling sensex have the opposite effect. People feel pessimistic about the economy. People hold back on their spending, especially on nonessential items. This slows down economic growth because consumer spending is a key component of the gross domestic product.
Before Modi: 18.7%
After Modi: -9.7% (Unhealthy i.e. Loss)
5.Industrial Production Growth: Growth is related to consumer demand for the new products or services offered by the industry. Higher growth means more consumer demand meaning more surplus money.
Before Modi: -0.10%
After Modi: 2.40% (Win)
6.Home Loan Rate: The lower the interest rate, the more willing people are to borrow money to purchases houses. When consumers pay less in interest, this gives them more money to spend, which can create a ripple effect of increased spending throughout the economy.
Before Modi: 10.25%
After Modi: 9.55% (Win)
8.Foreign Direct Investment (FDI): FDI offers a source of external capital and increased revenue. It can be a tremendous source of external capital for a developing country, which can lead to economic development, also resulting in new jobs leading better employment rate and conditions.
Before Modi: $24.3 billion
After Modi: $40 billion (Win)
Besides, the aforementioned economy related growth, Modi sarkar has started many new initiatives to name a few :-
1.Jan Dhan Yojana: Anyone can now open an account in a bank
2.LPG subsidy reforms: Barring LPG subsidy to customers who earn more than Rs. 10 lakh per annum. The amount saved was used to give over five lakh new LPG connections to those who still use firewoods or kerosene stoves for cooking.
3.Swachh Bharat Mission: Cleaning India, building more toilets, waste management and waste segregation.
4.India-Bangladesh land boundary agreement: Bringing an end to one of the world's most difficult border disputes that has kept thousands of people in stateless limbo for almost 70 years.
5.Real Estate regulation: Apart from making the process transparent and keeping checks and balances in the form of a Real Estate Regulatory Authority, the lawdrafted by Housing Ministry headed by M. Venkaiah Naidugave confidence to home-buyers.etc…
Some important Government Track Records :-
Beti Bachao, Beti Padhao: Caring for the Girl Child

(22nd January, 2015)
In Short, Our Mantra should be: 'Beta Beti, Ek Samaan' "Let us celebrate the birth of the girl child. We should be equally proud of our daughters. I urge you to sow five plants when your daughter is born to celebrate the occasion." -PM Narendra Modi to citizens of his adopted village Jayapur. Beti Bachao Beti Padhao (BBBP) was launched by the Prime Minister on 22nd January, 2015 at Panipat, Haryana. BBBP addresses the declining Child Sex Ratio (CSR) and related issues of women empowerment over a life-cycle continuum. It is a tri-ministerial effort of Ministries of Women and Child Development, Health & Family.
Leveraging the Power of JAM: Jan Dhan, Aadhar and Mobile
In Short, JAM vision, will serve as the bedrock of many initiatives to come. For me, JAM is about Just Achieving Maximum. Maximum value for every rupee spent. Maximum empowerment for our poor. Maximum technology penetration among the masses. Narendra Modi 67 years after Independence, India still had a large part of the population who had no access to banking services. This meant, they had neither any avenues for Savings, nor any opportunity to get institutional credit. PM Modi launched the Pradhan Mantri Jan Dhan Yojana on 28th August to address this fundamental issue. Within a matter of months, this scheme has radically transformed lives and futures.
A New Approach to Development: Sansad Adarsh Gram Yojana
In Short, PM Narendra Modi shared his vision for the Sansad Adarsh Gram Yojana on it's launch. 'One of the biggest problems for us has been that our development model has been supply-driven. A scheme has been prepared in Lucknow, Gandhi Nagar, or Delhi. The same is attempted to be injected. We want to shift this model from supply-driven to demand driven through Adarsh Gram. There should be an urge developed in the village itself. All we need is to change our mind set. We need to unite people's hearts. Normally MPs are engaged in political activities, but after this, when they will come.
Unleashing India's Entrepreneurial Energy
In Short, I strongly believe that India has a lot of latent entrepreneurial energy, which needs to be harnessed so that we become a nation of job givers, more than job seekers. – Narendra Modi The NDA Government is focused on giving a boost to entrepreneurship. The 'Make in India' initiative is based on four pillars to boost entrepreneurship in India, not only in manufacturing but also in other sectors. New Processes: 'Make in India' recognizes 'ease of doing business' as the single most important factor to promote entrepreneurship. New Infrastructure: Availability of modern and facilitating infrastructure is a very important requirement for the growth.
Namami Gange
In Short, 'It's my destiny to serve Maa Ganga' said PM Modi when he was elected in May 2014 to Parliament from Varanasi, situated on the banks of Ganga in Uttar Pradesh. The River Ganga is important not only for its cultural and spiritual significance but also because it hosts more than 40% of the country's population. Addressing the Indian community at Madison Square Garden in New York in 2014, the Prime Minister had said, "If we are able to clean it, it will be a huge help for the 40 per cent population of the country.
Powering India's Growth (January 01, 2016)
In Short, January 01, 2016 India has set off on an ambitious mission, a mission to provide electricity to 18,000 villages which are still in darkness after almost 7 decades of independence. PM Modi, in his Independence Day speech announced that all remaining villages shall be electrified within 1000 days. Rural Electrification is happening at a rapid pace, and is being done in an unbelievably transparent manner. Data on villages being electrified is available to the public through a mobile app and a web dashboard. While we can observe only electricity reaching the villages, it is also important to note that it is accompanied by dreams, aspirations & upward mobility in life for the people residing in villages.
Putting the Indian Economy on a Fast-Track
In Short, India becomes the fastest growing large economy in the world under the NDA Government. It has been a historic year for the Indian Economy. From a period of low growth, high inflation and shrinking production, the NDA Government has not only strengthened our macro-economic fundamentals, but has also propelled the economy to a higher growth trajectory. India's GDP Growth rocketed to 7.4%, which is the fastest among all the large economies of the world. Various rating agencies and think tanks have predicted that India's growth would accelerate sharply in the next few years under the NDA Government. Banking on the strong fundamentals.
Empowering Farmers for a Prosperous India
In Short, Multiple steps taken to give a major boost to Agriculture Farmers have always been the back-bone of our country & the NDA Government is striving to strengthen this back-bone of the country through innovative and solid measures. Pradhan Mantri Krishi Sinchai Yojana will give a boost to productivity by ensuring irrigation facilities. The Vision is to ensure access to some means of protective Irrigation to all agricultural farms. Farmers are being educated about modern irrigation methods to give 'Per Drop More Crop'. Paramparagat Krishi Vikas Yojana has been launched to motivate groups of farmers to take up organic farming. 
Ushering in Unprecedented Transparency
Transparent & Corruption-Free Governance reap huge benefits for the nation While the past decade has seen many tales of arbitrary decision making, corruption and discretion rather than policy dictating crucial decisions, the past year has been a welcome change. After the Supreme Court Order cancelled the coal block allocations, Govt acted with unparalleled swiftness to ensure transparent & timely auctions. Auction and Allotment proceeds from 67 coal blocks have touched 3.35 lakh crores over the life of the mine. The Delhi High Court remarked: "What has convinced us is the fact that the auction process has worked out well. 
Towards a Bright Future
NDA Government gives massive push to education & skill development Various unique measures have been taken to augment the quality and reach of education. A fully IT based Financial Aid Authority to administer & monitor all education loans and scholarships through Pradhan Mantri Vidyalakshmi Karyakram. Pandit Madan Mohan Malviya Mission for Teacher Training has been launched to enhance the quality of teaching. Global Initiative of Academic Network (GIAN) has been initiated to invite eminent faculty, scientists, and entrepreneurs from premier educational and scientific institutions across the world to teach in the higher educational institutions in the country during summer and winter breaks.
Connecting India like Never Before
Building the infrastructure for a resurgent India Right from day one, NDA Government's push to infrastructure has been evident.  Be it Railways, Roads, or Shipping the Government is focusing on augmenting the infrastructure to aid in connectivity. For the first time, Railways budget focused on structural reforms and infrastructure changes. Announcement of new trains, which used to be an annual political gimmick has now become a routine activity. Numerous passenger-friendly amenities like Wi-fi on railway stations, passenger helpline (138), security helpline (182), paperless unreserved ticketing, e-catering, mobile security app and CCTV cameras for safety of women, etc have been launched.
Empowering Different States Equally with boost to Federalism
Never before seen 'Team India' approach to work for India's development In a unique departure from the past, PM Modi has stressed on the need to leverage co-operative & competitive federalism to achieve all round growth. For a long time, we have seen a Big Brother relationship between the Centre & States. A 'One Size Fits All' approach had been used for years, not taking into account the heterogeneity of different states and their local requirements. The NITI Aayog was formed to further empower and strengthen the states. An important evolutionary change from the past will be replacing a Union-to-State one-way.
Ushering in Reforms
Multiple Reforms introduced to ensure all round development. India is embarking on ushering in game-changing reforms through the use of Jan Dhan, Aadhar and Mobile (JAM), a unique combination of three to implement direct transfer of benefits. This innovative methodology will allow transfer of benefits in a leakage-proof, well-targeted and cashless manner. There would be cut in subsidy leakages but not in subsidy themselves. NDA Government has built a national consensus and introduced a Bill to amend the Constitution to implement the Goods and Services Tax (GST). The GST will put in place a state-of-the-art indirect tax system by 1st April, 2016.
Towards a Swachh Bharat
"A clean India would be the best tribute India could pay to Mahatma Gandhi on his 150 birth anniversary in 2019," said Shri Narendra Modi as he launched the Swachh Bharat Mission at Rajpath in New Delhi. On 2nd October 2014, Swachh Bharat Mission was launched throughout length and breadth of the country as a national movement. While leading the mass movement for cleanliness, the Prime Minister exhorted people to fulfil Mahatma Gandhi's dream of a clean and hygienic India. Shri Narendra Modi himself initiated the cleanliness drive at Mandir Marg Police Station. Picking up the broom to clean the dirt, …etc.. 
"I/We think most investors under-appreciate the medium- to long-term positive impact of some of the policies being pursued by the current government," Standard Chartered Bank said in a research note. "Although policy changes have been gradual and incremental, they are moving in the right direction.