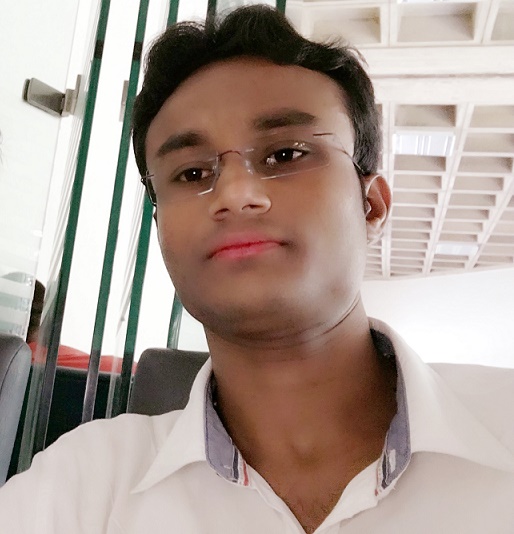 Trilok Singh ask live Question to Ram Madhav, National General secretary, BJP. He also attend a National  conference on "Integral Humanism in Indian Thought" in front of Ram Madhav, Krishna Gopal ji, Research Scholars and professors etc. at Nehru Memorial Museum & Library (NMML) on Sep 20, 2016. He wrote a very well scholarly article on "URI terror Attack" which is published on his most popular website IASmind.com and trilok.org.in dated :- Sep 20 2016 and suggest how to counter these kind of attacks through the effective modern technology and our foreign diplomatic efforts. Out side of the conference room during the lunch time Singh generate most important and Internal question to Ram madhav, which is not asked by any News papers or media.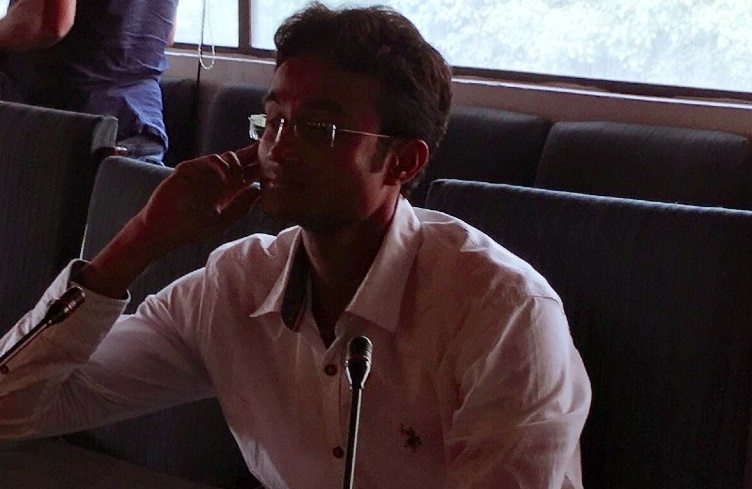 Singh Question to Ram Madhav : Sir, Do you believe that uri attack is a Internal weakness of our defense mechanism or investigation agency? How they can attack our Indian Army camps whithout any kind of secret information? What you think about it?
Does China provides nuclear technology to pakistan? What are the Modi's foreign policy on Pakistan to counter the terror attacks?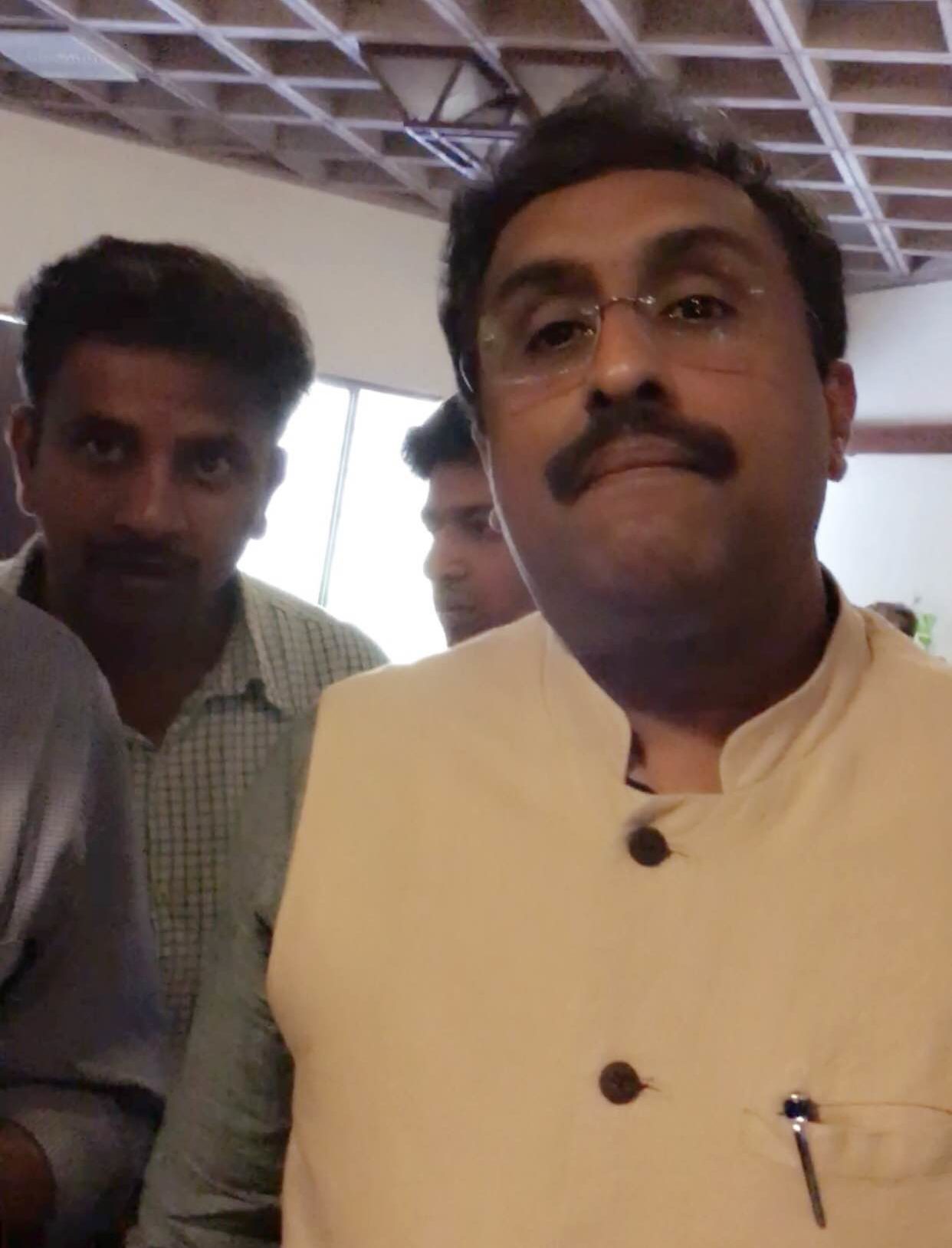 National General Secretary, Ram Madhav Directly said to Singh on sep 20, 2016 at 3:45 PM in NMML "look, Terrorism is the weakness of the country which promoting you the side which is the target of terriorism has to be fortunate 100 out of 100 times but they terriorist lease to be way only 1 short of 100 times. After a heavy gunfire and explosions, more than 17 army jawans were killed, while four terrorists were neutralised we again neutralised them.
It's not just diplomatic response alone, it will be handled in an appropriate manner and no kind of blackmail is going to be tolerated. Nobody wants a nuclear war in the region and nobody will succumb to nuclear blackmailing also, said Madhav to singh. He also said that the government has already started certain actions at the diplomatic level to isolate Pakistan and to expose its dubious character.
Trilok Singh analysis: Why URI important in the contemporary time?
Some indicator indicates there was no intelligence failure this time about such an attack. But Singh research indicates that itsa failure of our defense mechanism or investigation agency why we always blames Pakistan? we need to look our Internal Mechanism. Yes, he accept that itsa big involvement or concern of Pakistan government and military.
While NIA (National Investigation Agency) already find lot of gaps and errors in Border area but it ignores by agency and defense experts. After one day of his statement sep 21, 2016 Defence Minister, Manohar Parrikar accept that itsa Internal mistake of our Investigation Agency. It indicates that trilok singh Research is in right direction.  One more causes according to singh is that the Army miliatry camps are near about URI. In fact, it was widely reported last week that there would be "spectacular terror attacks" on India's military bases, though, in the context of the attacks on the Pathankot Airbase in January this year, airbases were under greater alert.
In January 2016, Singh also aware about pathan court terror attack and provides some solutions by his press statement. Suggestions  like this: India need laser walls for riverine areas of India-pakistan border, Please Do not share and sell army uniforms in local Markets and Build a secret sign or mark on army uniform because terrorist can enter in border areas easily with the help of Army Uniforms etc. Above are also published in his own official website Dated jan 20, 2016 and feb 24, 2016. You all may see this article.
Come back to urri attack, US and Russia are busy with their own internal issues. China is an all out supporter of Pakistan and in fact it might try to escalate problems and push us towards war. Trilok Singh believe that china helps or transfer the nuclear technology to Pakistan. It indicates that the military and arms supply strategic partnership between the china and Pakistan for example in the case of M11, M9, medium and intermediate range missile technology. Pakistan and china already sign a protocol on scientific & technology agreement. Remember, Pakistan launch nuclear technology on the basis of china nuclear policy. Source :-trilok.org.in and International Journals.
China can use Pakistan as a pawn against India if a war broke out between India and Pakistan, it can provide military aid and much needed economic aid to Pakistan. Also, the international media is completely convinced of human rights violations by the Indian Government and Forces, as the official figures indicate 9000 people injured by level 6 or 7 pellets used for hunting animals. (The Guardian, NYT, Observer, etc. etc.)
Some Alternatives :- Suggested by trilok Singh
1. Well, India can use all possible technology available but fact of the matter is that the terrain on border is not such that anything can be 100% proof. Human are super intelligent so these terrorist can be stopped when Pakistani forces also support.
2. Comprehensive approach for Border Area Development Programme (BADAP). And Developed Laser walls, satellites, drones, motion detectors, barbed wire, floodlights etc. But Laser or cameras will not help unless the equipments are maintained and routinely tested and data provided is vigoursly analyzed.
3. India need to trust technology compare to political relation. India needs to develope 'super-radar' system that can also detect human beings in that area. Top priority to build laser technology and above technology on border areas and promote BADAP.
4. Banned Uniform SELLING in private market and generate single mark/sign to identify the original uniform.etc.
5. Promote Mutual respect for each other's territorial integrity and sovereignty, cooperation for Global benefit because above are global issues and promote peace Talks.
6. To build Single Global Platform to counter or faced these kind of terror attacks.etc.
Concluding Remark's
If India breaks the Indus water treaty, it will bleed Pakistan tremendously as lack of water supply through the rivers of Indus basin will lead to unprecedented droughts and famines, which will affect most of the big cities and more than 60% population of Pakistan. India must go on and block the Indus waters by not following the treaty. There are concerns that China may also block the water of Brahmaputra to Assam, but the fact is that Chinese have no dams and reservoirs built on Brahmaputra as of now.
Though, if you ask me "In the present scenario where world economy is trembling, a full flung war is not possible at-least for Pakistan but there is a possibility of a "pseudo war". Pak irritated on Balochistan issue, Uri attack a "proxy war" against India. A proxy war is a conflict between two nations where neither country directly engages the other. While this can encompass a breadth of armed confrontation, its core definition hinges on two separate powers utilizing external strife to somehow attack the interests or territorial holdings of the other. 
India desires peaceful, friendly and cooperative relations with Pakistan, which require an environment free from terrorism and violence.  Terrorism emanating from Pakistan and territory under its control has, however, severely limited and disrupted initiatives to build a stable relationship.

You may see my question to Ram madhav.