According to the World Health Organization (WHO), The world's first and only 'malaria vaccine' has been launched in the African country of 'Malawi' on April 23, in the recent year, as part of a 'historical pilot vaccine program' expecting to secure, in particular, millions of children under five age group against one of the world's leading killers named "Malaria". In other words, Yet it is a top killer of children, particularly, children in Africa are most affected by the same. As per WHO experts remarked, "Every two minutes a child or baby there dies of the disease. Some children can have up to six bouts of malaria in just one year", says Dr. Mary Hamel of WHO.
30 years in the making, RTS,S is the first, and to date the only, vaccine that has demonstrated it can significantly reduce #malaria in children. https://t.co/EWv4KXu1Vz pic.twitter.com/KafTt9ntw5

— World Health Organization (WHO) (@WHO) April 23, 2019
Importantly, The vaccine took more than 30 years in the making, RTS,S is the first and to date the only vaccine that has demonstrated it can significantly reduce malaria in children, As per recent data transcript provided by the WHO. Further, Peter Sands, Executive Director of the Global Fund stated that, "To step up the fight against malaria, we need every available tool. If this pilot shows that RTS,S is a cost-effective tool against malaria, it will help us save more children's lives". Notably, Malawi is the first of three in Africa where RTS,S is to be made available to children up to two years of age.
In the wake of such vaccine program at global order, also 'Ghana' and 'Kenya' will likely to introduce the vaccine for cycling Malaria in the coming weeks. Notably, In clinical trials, the vaccine was found to prevent about four in ten malaria cases, including three in ten cases of life-threatening severe malaria, As Xinhua news reported.
Meanwhile, WHO Director-General Dr. Tedros Adhanom Ghebreyesus remarked that, "despite tremendous gains from bed nets and other measures to control malaria in the last 15 years, progress has stalled and even reversed in some areas. We need new solutions to get the malaria response back on track, and this vaccine gives us a promising tool to get there". The malaria vaccine has the potential to save tens of thousands of children's lives.
At the same time, Dr Matshidiso Moeti, WHO Regional Director for Africa remarked that, "Malaria is a constant threat in the African communities where this vaccine will be given. The poorest children suffer the most and are at highest risk of death". "We know the power of vaccines to prevent killer diseases and reach children, including those who may not have immediate access to the doctors, nurses and health facilities they need to save them when severe illness comes."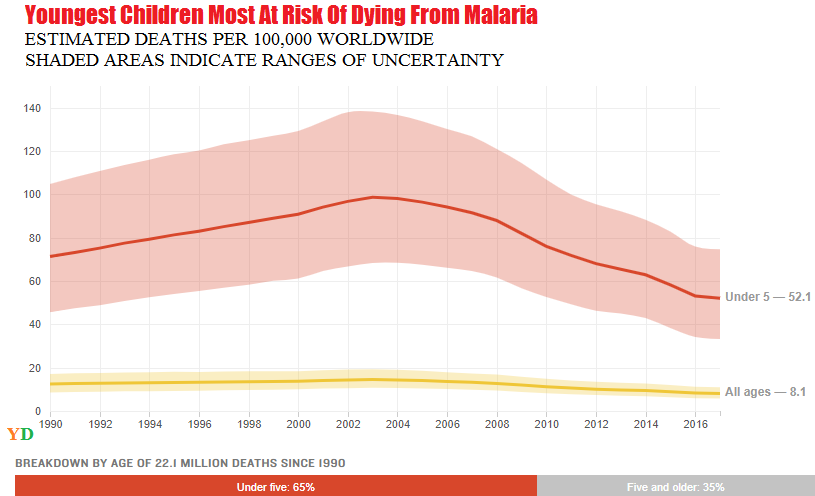 Following the WHO's official transcripts, Dr Seth Berkley, CEO of Gavi remarked that, "Malaria is still one of the biggest killers of children worldwide, taking the lives of over 200,000 children every year. These pilots will be crucial to determine the part this vaccine could play in reducing the burden this disease continues to place on the world's poorest countries."
While Lelio Marmora, Executive Director of Unitaid asserted that, "The malaria vaccine is an exciting innovation that complements the global health community's efforts to end the malaria epidemic. It is also a shining example of the kind of inter-agency coordination that we need. We look forward to learning how the vaccine can be integrated for greatest impact into our work."
Hence, The WHO also reminds that it's a complementary malaria control tool added to the core package of WHO-recommended measures for malaria prevention, including the routine use of insecticide-treated bed nets, indoor spraying with insecticides, and the timely use of malaria testing and treatment.
A model public-private partnership
An outcome of public-private partnership under the WHO's coordination, the pilot vaccine program is designed to generate evidence and experience to inform WHO policy recommendations on the broader use of the vaccine. It will look at reductions in child deaths; vaccine uptake, including whether parents bring their children on time for the four required doses; and vaccine safety in the context of routine use.
As per official data, It is a collaborative effort with ministries of health in Ghana, Kenya and Malawi and a range of in-country and international partners, including PATH, a non-profit organization, and GSK, the vaccine developer and manufacturer, which is donating up to 10 million vaccine doses for this pilot.
According to WHO's most recent statistics, It remains one of the world's leading killers, claiming the life of one child every two minutes as mentioned at top. And most of these deaths are in Africa, where more than 250,000 children die from the disease every year. Children under five are at greatest risk of its life-threatening complications. Globally, malaria kills 4,35,000 people a year, most of them children.
Despite the same, Financing for such mission has been mobilized by an unprecedented collaboration among three key global health funding bodies: Gavi, the Vaccine Alliance; the Global Fund to Fight AIDS, Tuberculosis and Malaria; and Unitaid. Additionally, WHO, PATH and GSK are providing in-kind contributions. Thus, RTS,S is one of the few immunizations designed and launched specifically to help young children globally.
(Transcripts were supported by WHO, NPR, & the IASmind.com).
Author: Trilok Singh, CEO here.